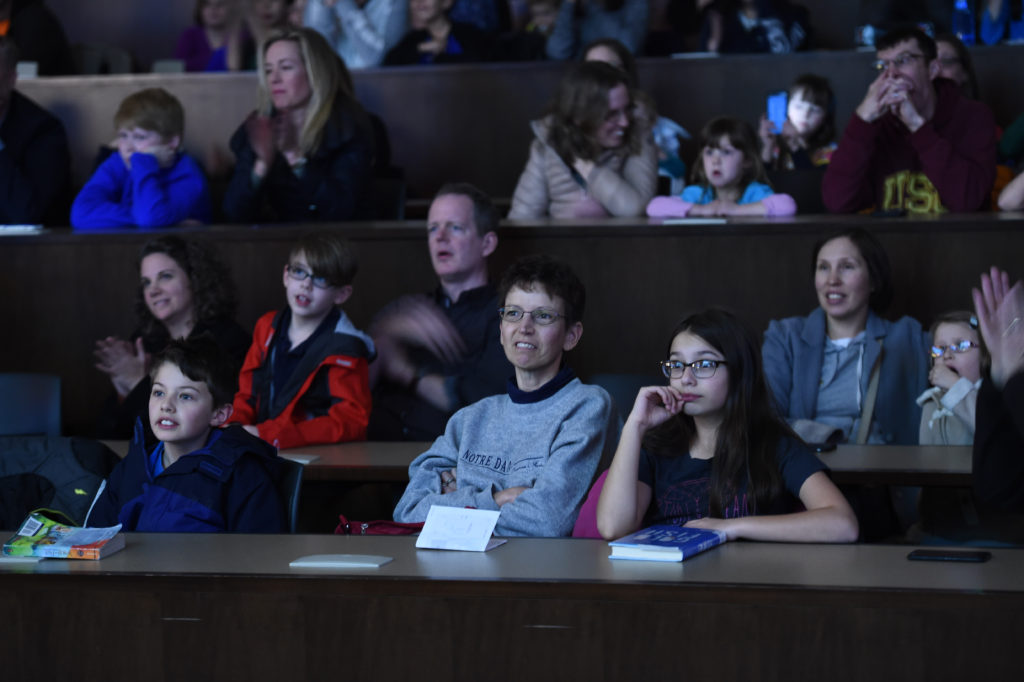 I'm a bit of a layman physics junkie. I don't really understand it, but I love trying to understand it.

—Laura San Giacomo

Have you ever seen phenomena in the world around us and been puzzled by what was going on? Or have you looked up at the night-sky to see the stars and wanted to know more? How about a science article you've seen in the news and wanted to know more of the details?
Our Universe Revealed aims to give you an insight into the world and universe around us, demystifying phenomena and explaining the concepts which govern everything we see.
The Our Universe Revealed series aims to make science and research accessible to all; you don't need a background in science or mathematics – it's our job to explain the fundamentals of our universe in an easy to understand way. The series builds on the previous series from the Department of Physics & Astronomy at the University of Notre Dame and is now a partnership between the University of Notre Dame College of Science, Indiana University South Bend College of Liberal Arts and Sciences and St. Joseph County Public Library. It provides access to local experts through talks and events so that the public can explore topics in science and wider research topics in an accessible way.
Events are typically held on select Tuesday evenings at the Main Branch of the St. Joseph County Public Library in downtown South Bend. You can find a list of our upcoming events here.
We really hope you enjoy the series and that it gives you a small part of the enthusiasm our speakers have for their research subject.
I'm fascinated with quantum physics.

—will.i.am