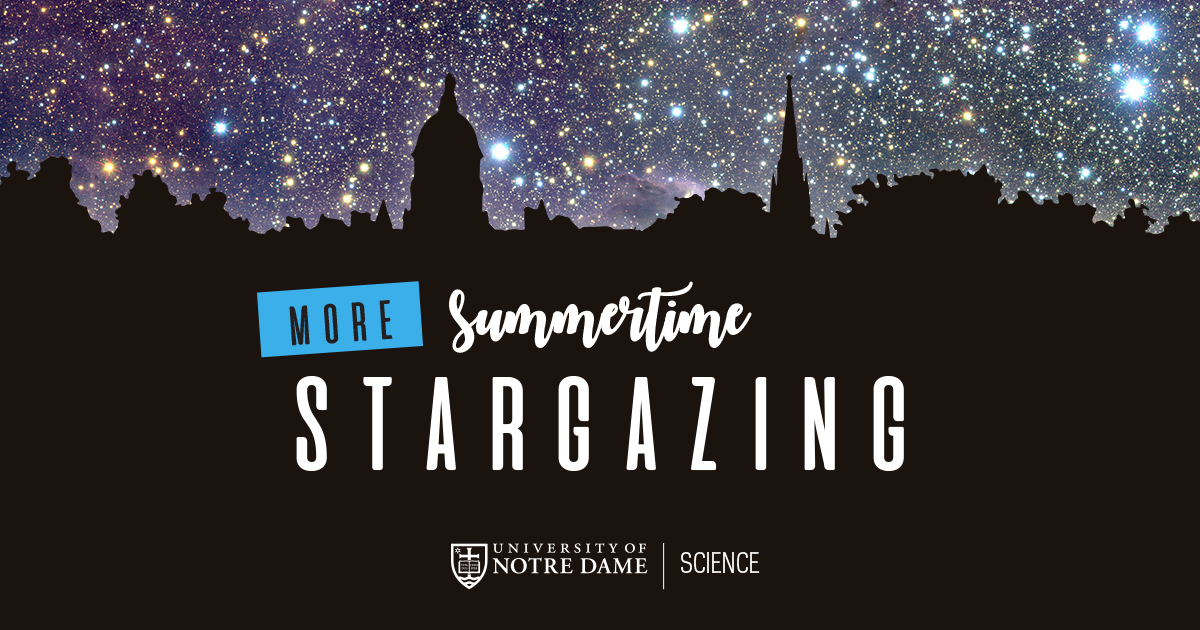 Notre Dame Department of Physics
Friday August 17th 2018 - 9:30 pm ET
Jordan Hall of Science
Following the huge demand shown for our Summertime Stargazing event, join us as again as we look to the skies to see the planets, stars and nebulae in the night sky at More Summertime Stargazing!
Whether it's telescopes on the lawn outside Jordan Hall, looking through a fleet or roof top telescopes at the observatory or hearing more about astronomy, join us as we explore the heavens above us! Great for all ages and completely free! No tickets required!
As part of this event, we will be a offering additional FREE but ticketed stargazing using the 32″ Sarah L. Krizmanich Telescope, one of the largest telescopes in Indiana! Get your free tickets now on our events page [If there are no specific timed events listed this means all advance tickets are SOLD OUT]. There will be limited tickets also available on the night on a first come, first served basis.
---
This event is dependent upon the weather – if you can't see the stars, neither can our telescopes!
Visit nduniverse.org for any last minute announcements and more information.
---