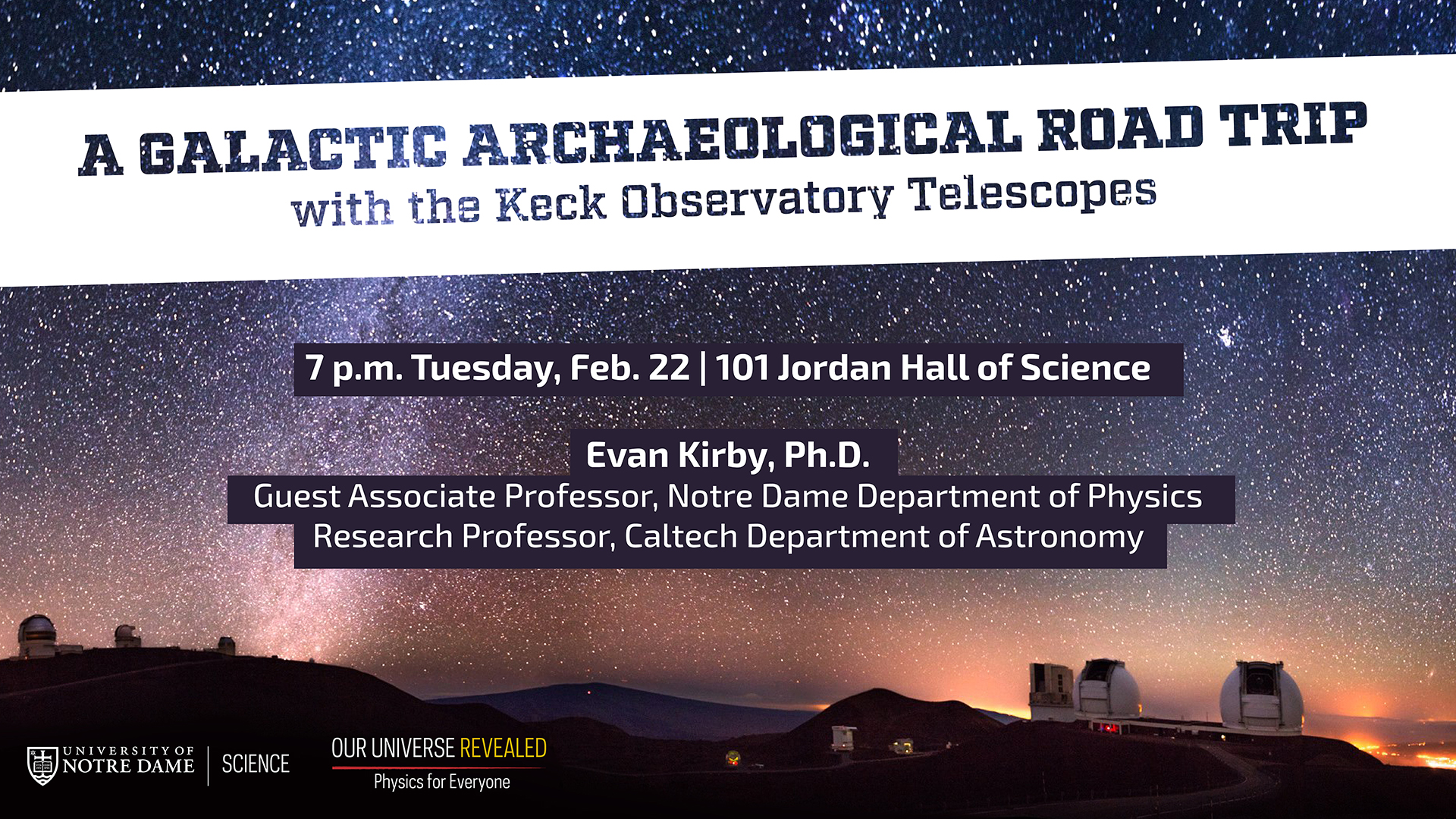 Prof. Evan Kirby
Tuesday February 22nd 2022 - 7:00 pm ET
101 Jordan Hall of Science
The Keck telescopes have taken astronomers to the most remote neighborhoods of our galaxy, peppered with mini-galaxies-within-a-galaxy that are sparsely populated with just handfuls of stars. Although these galaxies used to harbor supernovae that produced most of the elements in the periodic table, those factories were shuttered long ago. Keck uncovers the history of these ghost towns–and their defunct manufacturing economies–by discovering what the few surviving stars are made of.
---
For the safety of everyone attending, all events will be held in line with the University visitor policies:
​V​isitors are strongly encouraged to be vaccinated.
Regardless of vaccination status, visitors must wear masks inside campus buildings and at any other time designated by the University.
​Events will be held in large lecture theaters to promote social distancing.
​See https://covid.nd.edu/policies/visitors-policy/ for more details.
---
We will also broadcast this event live via our Youtube Channel and Zoom:

Connect using Zoom (instructions for how to install the Zoom client and connect to the talk can be found at https://bit.ly/2xbGZVs) – https://notredame.zoom.us/j/97890956656 (Meeting ID is 978-9095-6656, Password: NDUniverse).

Our Universe Revealed Youtube Channel [unlimited viewers] – https://www.youtube.com/OurUniverseRevealed
---