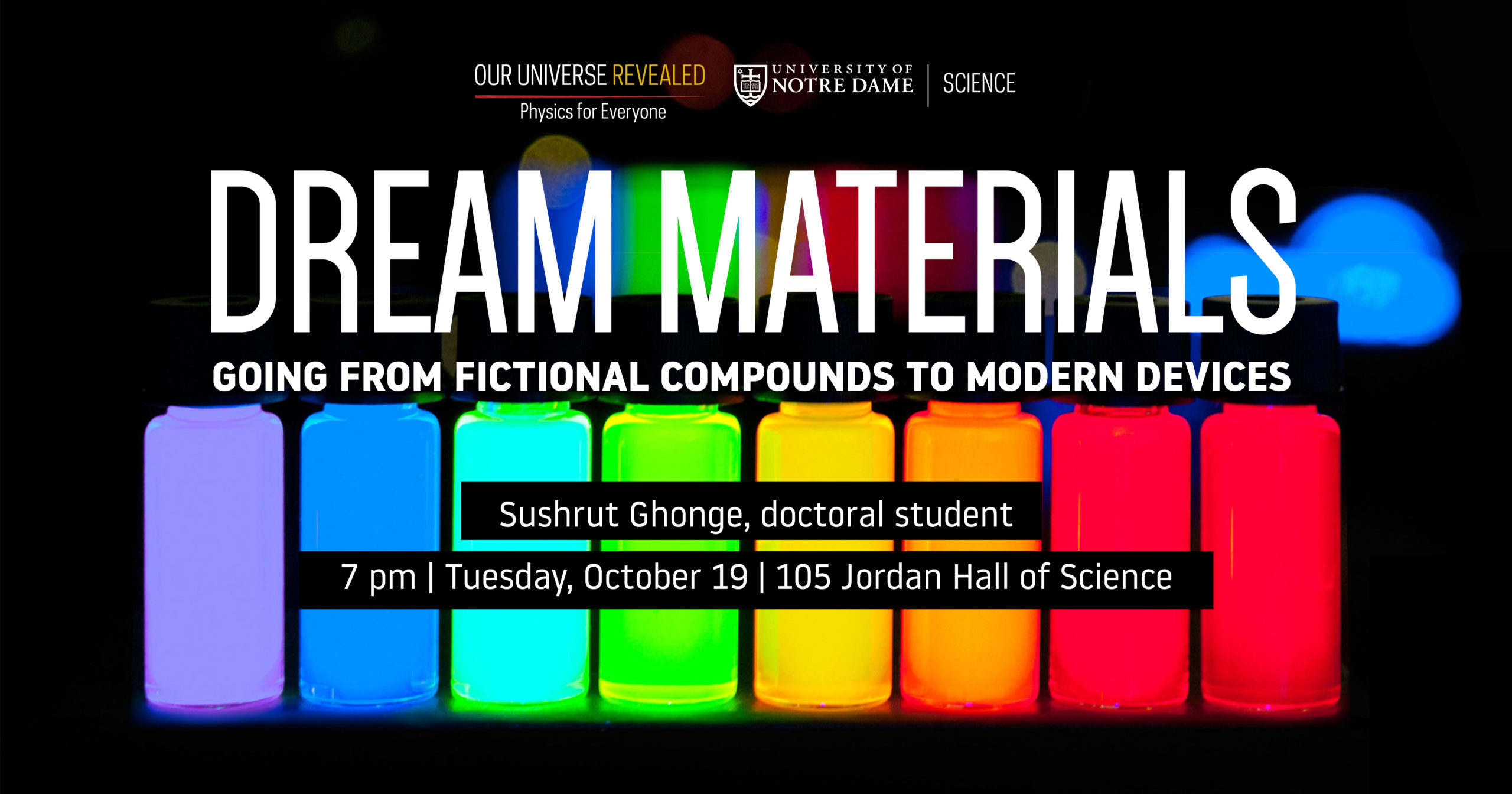 Sushrut Ghonge
Tuesday October 19th 2021 - 7:00 pm ET
105 Jordan Hall of Science
Developing any new technology comes with a wish list of new materials. We need one type of material to make a folding smartphone, and another to construct the body of a spacecraft. But how do we find such materials from the infinite possible combinations of chemical elements and their compounds? Learn about a new paradigm in materials discovery that allows us to find new materials using only our mind (and some help from computers).
---
For the safety of everyone attending, all events will be held in line with the University visitor policies:
​V​isitors are strongly encouraged to be vaccinated.
Regardless of vaccination status, visitors must wear masks inside campus buildings and at any other time designated by the University.
​Events will be held in large lecture theaters to promote social distancing.
​See https://covid.nd.edu/policies/visitors-policy/ for more details.
---
We will also broadcast this event live via our Youtube Channel and Zoom:

Connect using Zoom (instructions for how to install the Zoom client and connect to the talk can be found at https://bit.ly/2xbGZVs) – https://notredame.zoom.us/j/97890956656 (Meeting ID is 978-9095-6656, Password: NDUniverse).

Our Universe Revealed Youtube Channel [unlimited viewers] – https://www.youtube.com/OurUniverseRevealed
---