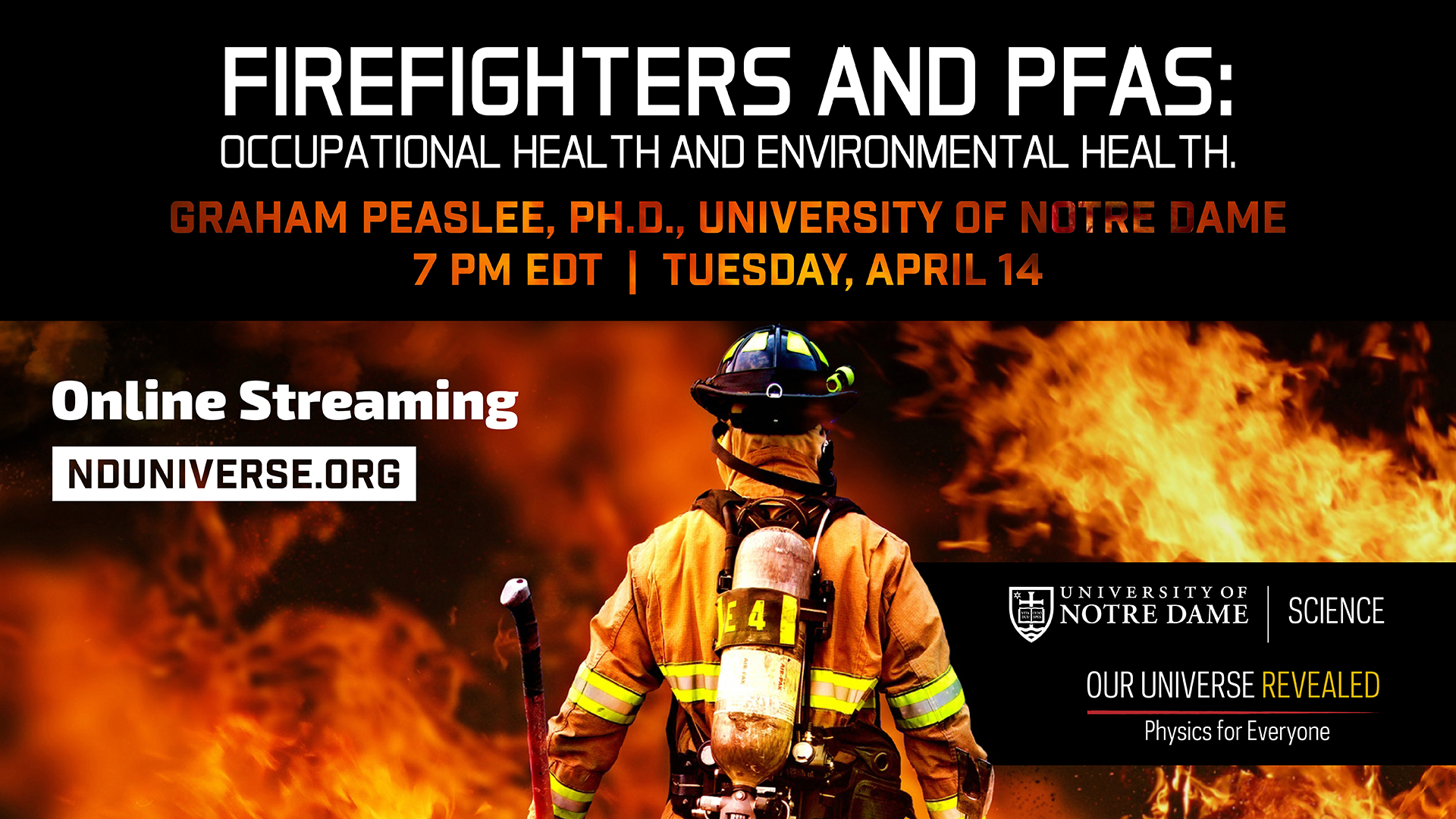 Prof. Graham Peaslee
Tuesday April 14th 2020 - 7:00 pm ET
Online Streaming
A group of chemicals, Per- and Polyfluorinated Alkyl Substances (PFAS), was virtually unheard of by most of the public until 2012, when a study about their persistence in the environment was published. These chemicals are widely used, particularly in firefighting foams and gear, as well as in other consumer products. Prof. Graham Peaslee has examined PFAS use in a variety of these products. Learn the results of his recent research to find out what contact with this substance means for firefighters, and for you.
Join us as we stream this talk online via our Youtube Channel and Zoom:

Our Universe Revealed Youtube Channel [unlimited viewers] – https://bit.ly/2WqK1jq

Connect using Zoom [limited to 100 viewers] (instructions for how to install the Zoom client and connect to the talk can be found at https://bit.ly/2xbGZVs) – https://notredame.zoom.us/j/724722144 (Meeting ID is 724-722-144).
---