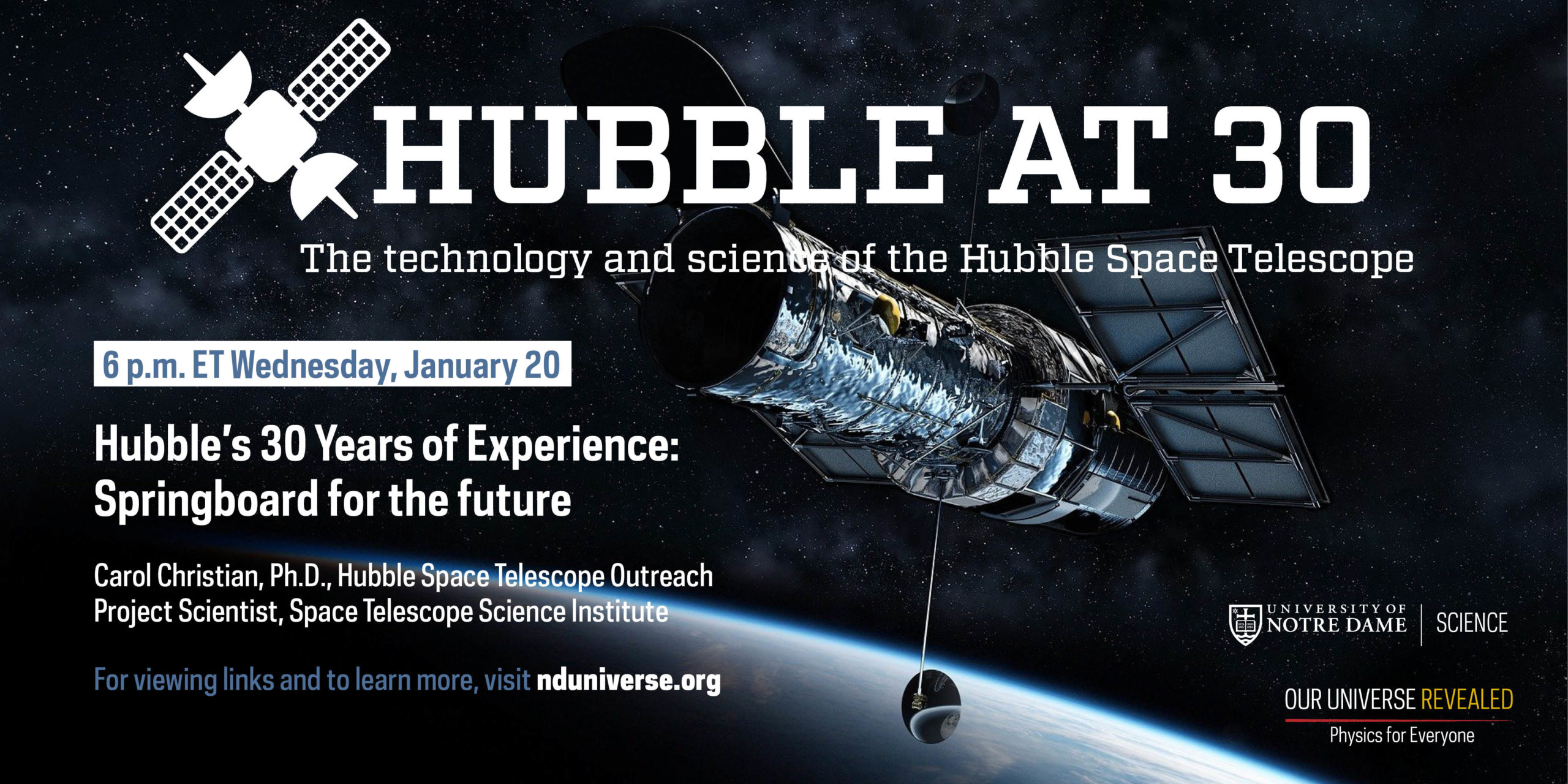 Carol Christian, Ph.D. (Space Telescope Science Institute)
Wednesday January 20th 2021 - 6:00 pm ET
Online Streaming
Join us for the first of our free public events celebrating the 30th anniversary of the Hubble Space Telescope.
We're delighted to welcome Carol Christian, the Hubble Space Telescope Outreach Project Scientist, who will give an overview of Hubble:
Now in its 31st year of operation, the Hubble Space Telescope is healthy and anticipated to be operating well into the 2020s. This talk will highlight the history of Hubble and concentrates on new forefront science results coming out of HST where the observatory has excelled. The science portfolio is impressive and unrivaled in astronomy, totally driven by the science community ingenuity.
The talk will be followed by an audience Q&A so get ready to submit those questions.
Connect online via our Youtube Channel and Zoom:

Our Universe Revealed Youtube Channel [unlimited viewers] – https://www.youtube.com/OurUniverseRevealed

Connect using Zoom (instructions for how to install the Zoom client and connect to the talk can be found at https://bit.ly/2xbGZVs) – https://notredame.zoom.us/j/724722144 (Meeting ID is 724-722-144).
Submit your questions
Have you got a question to ask during this event Q&A? Submit them online before and during the event at: https://forms.gle/LyQm9xVFDaqGtnqQ9
---