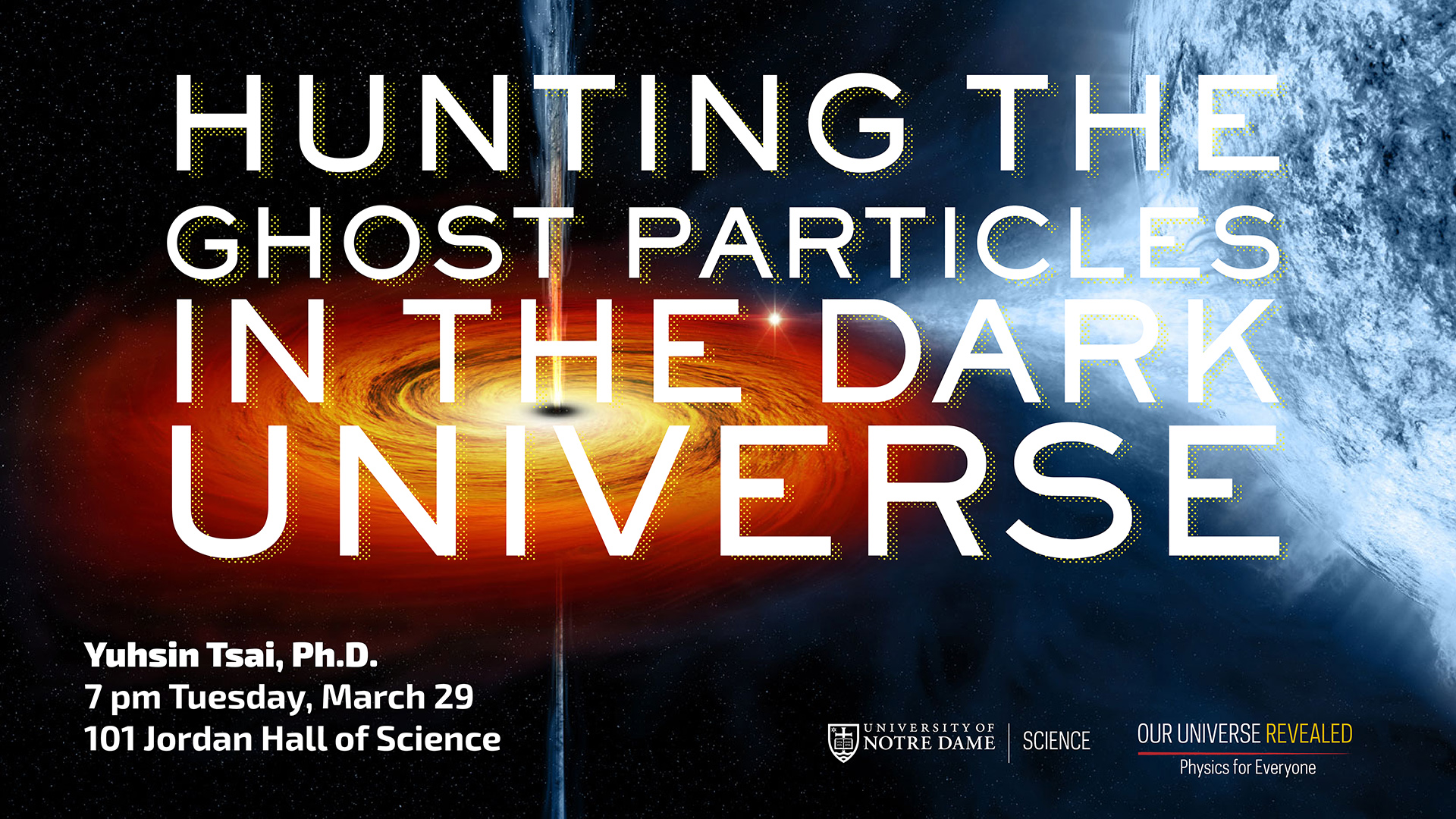 Prof. Yuhsin Tsai
Tuesday March 29th 2022 - 7:00 pm ET
101 Jordan Hall of Science
Neutrinos were first detected more than six decades ago, and are among the most abundant particles in the universe. However, they remain among the most mysterious. How heavy are they? How long can they live? Can they interact with each other with a yet-unknown force? These questions are usually difficult to answer using particle detectors on earth. Prof. Yushin Tsai, the Tom and Carolyn Marquez assistant professor of physics, will describe how physicists can use the whole universe as a particle detector to hunt for information about these ghost particles in nature.
---
There has been a recent change to the University COVID-19 protocols. The updated protocols are highlighted below.
​V​isitors are strongly encouraged to be vaccinated.
Masks are now optional on campus for all students, faculty, staff and visitors, including at indoor events.
​Events will be held in large lecture theaters to promote social distancing.
​See https://covid.nd.edu/policies/visitors-policy/ for more details.
---
We will also broadcast this event live via our Youtube Channel and Zoom:

Connect using Zoom (instructions for how to install the Zoom client and connect to the talk can be found at https://bit.ly/2xbGZVs) – https://notredame.zoom.us/j/97890956656 (Meeting ID is 978-9095-6656, Password: NDUniverse).

Our Universe Revealed Youtube Channel [unlimited viewers] – https://www.youtube.com/OurUniverseRevealed
---