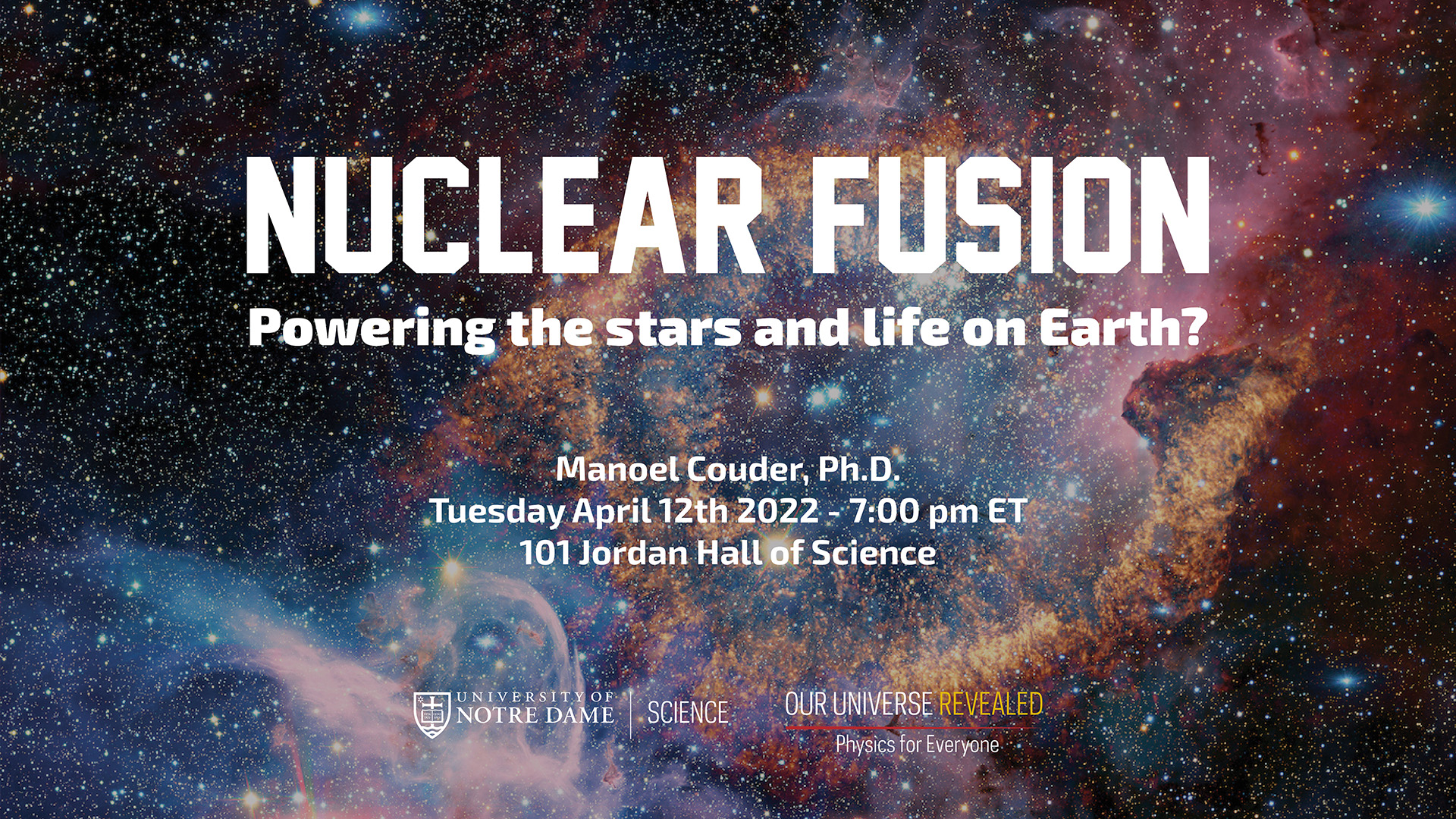 Prof. Manoel Couder
Tuesday April 12th 2022 - 7:00 pm ET
101 Jordan Hall of Science
Nuclear fusion has been fueling stars and creating almost all of the chemical elements in the Universe over the last 13 billion years. But how does fusion in stars work? And when will humanity be able to harness this seemingly limitless source of energy? Learn from Manoel Couder, associate professor in the Department of Physics, how private businesses and recent scientific discoveries aid in the advancement of fusion technology that may be the next solution for power generation.
---
There has been a recent change to the University COVID-19 protocols. The updated protocols are highlighted below.
​V​isitors are strongly encouraged to be vaccinated.
Masks are now optional on campus for all students, faculty, staff and visitors, including at indoor events.
​Events will be held in large lecture theaters to promote social distancing.
​See https://covid.nd.edu/policies/visitors-policy/ for more details.
---
We will also broadcast this event live via our Youtube Channel and Zoom:

Connect using Zoom (instructions for how to install the Zoom client and connect to the talk can be found at https://bit.ly/2xbGZVs) – https://notredame.zoom.us/j/97890956656 (Meeting ID is 978-9095-6656, Password: NDUniverse).

Our Universe Revealed Youtube Channel [unlimited viewers] – https://www.youtube.com/OurUniverseRevealed
---