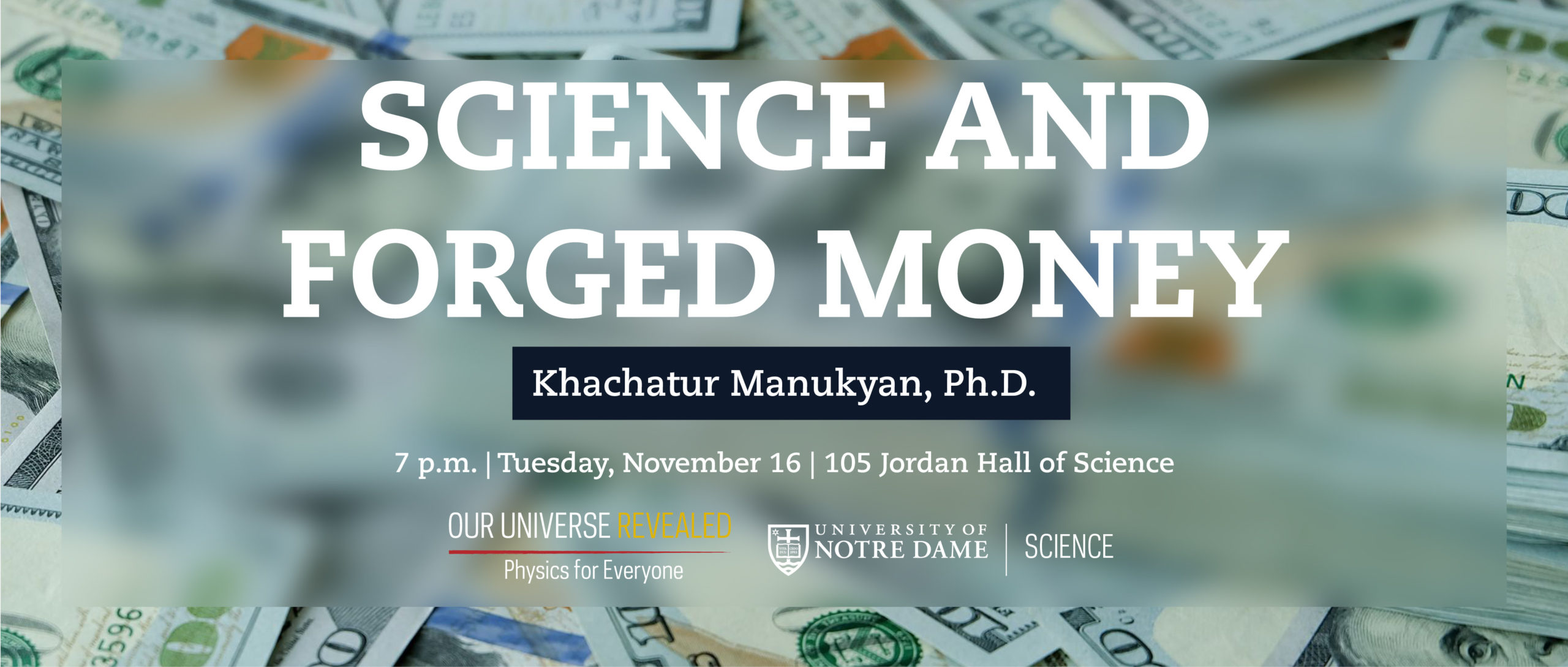 Dr. Khachatur Manukyan
Tuesday November 16th 2021 - 7:00 pm ET
105 Jordan Hall of Science
For millennia, money has been used as the primary medium for exchange in the West – and it has been counterfeited for just as long. Scientists at the University of Notre Dame are using particle accelerators, spectroscopic methods, and electron microscopes to study the counterfeiting methods used in historical coins and paper money. Join us as Prof. Manukyan shares some of the previously unknown counterfeiting methods that have recently been discovered.
---
For the safety of everyone attending, all events will be held in line with the University visitor policies:
​V​isitors are strongly encouraged to be vaccinated.
Regardless of vaccination status, visitors must wear masks inside campus buildings and at any other time designated by the University.
​Events will be held in large lecture theaters to promote social distancing.
​See https://covid.nd.edu/policies/visitors-policy/ for more details.
---
We will also broadcast this event live via our Youtube Channel and Zoom:

Connect using Zoom (instructions for how to install the Zoom client and connect to the talk can be found at https://bit.ly/2xbGZVs) – https://notredame.zoom.us/j/97890956656 (Meeting ID is 978-9095-6656, Password: NDUniverse).

Our Universe Revealed Youtube Channel [unlimited viewers] – https://www.youtube.com/OurUniverseRevealed
---