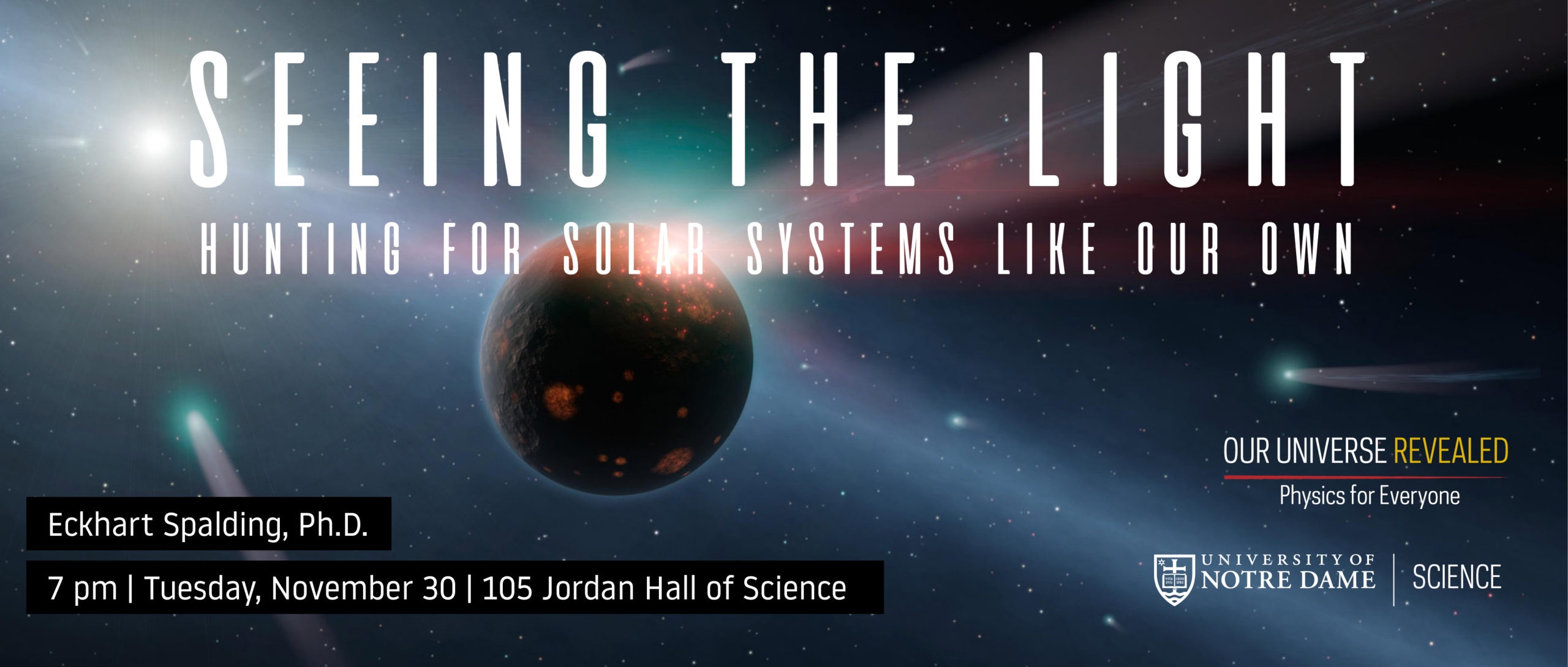 Dr. Eckhart Spalding
Tuesday November 30th 2021 - 7:00 pm ET
105 Jordan Hall of Science
A group of astronomers recently carried out a survey of nearby stars, called the "Hunt for Observable Signatures of Terrestrial Systems." The survey used the Large Binocular Telescope in Arizona to measure the faint signals of dust around stars and provide the first realistic hints of discovering Earth-like planets around other stars using future space-based missions. Postdoctoral researcher Eckhart Spalding, who participated in the survey, will describe the adventure, the innovation, the science, and the future implications of this pioneering survey.
---
For the safety of everyone attending, all events will be held in line with the University visitor policies:
​V​isitors are strongly encouraged to be vaccinated.
Regardless of vaccination status, visitors must wear masks inside campus buildings and at any other time designated by the University.
​Events will be held in large lecture theaters to promote social distancing.
​See https://covid.nd.edu/policies/visitors-policy/ for more details.
---
We will also broadcast this event live via our Youtube Channel and Zoom:

Connect using Zoom (instructions for how to install the Zoom client and connect to the talk can be found at https://bit.ly/2xbGZVs) – https://notredame.zoom.us/j/97890956656 (Meeting ID is 978-9095-6656, Password: NDUniverse).

Our Universe Revealed Youtube Channel [unlimited viewers] – https://www.youtube.com/OurUniverseRevealed
---