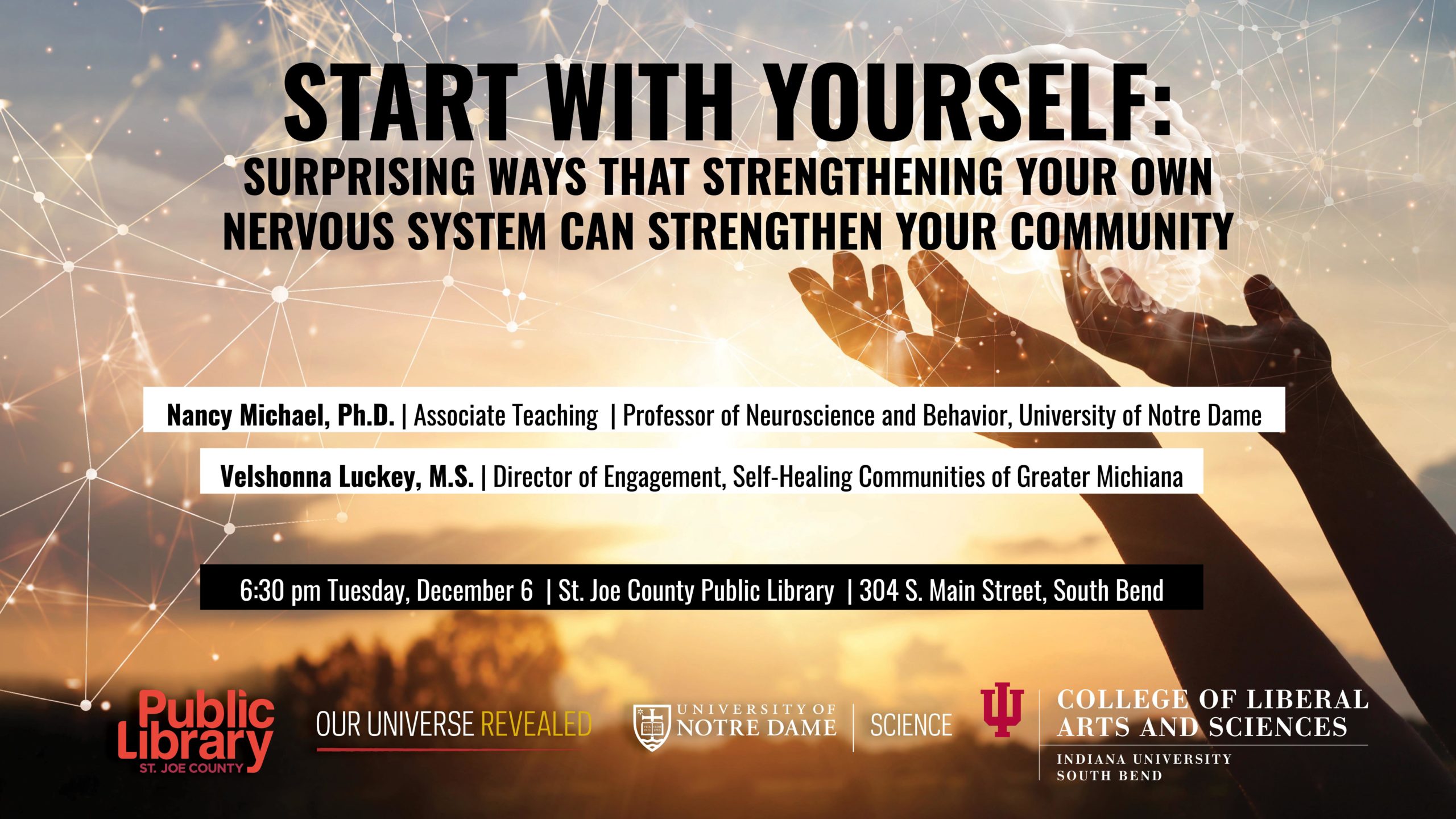 Nancy Michael, Ph.D.
Tuesday December 6th 2022 - 6:30 pm ET
Leighton Auditorium, Main Branch, St. Joseph County Public Library
With so much negativity in the world today, have you ever wondered what you can do to help, but yet you feel powerless? You're not alone. The field of neuroscience has a few foundational truths to offer about human well-being and community healing. Join us for a community discussion of the neurobiology that underlies human wellness, and you'll leave with at least one idea about how this will help us build community at the same time.
---