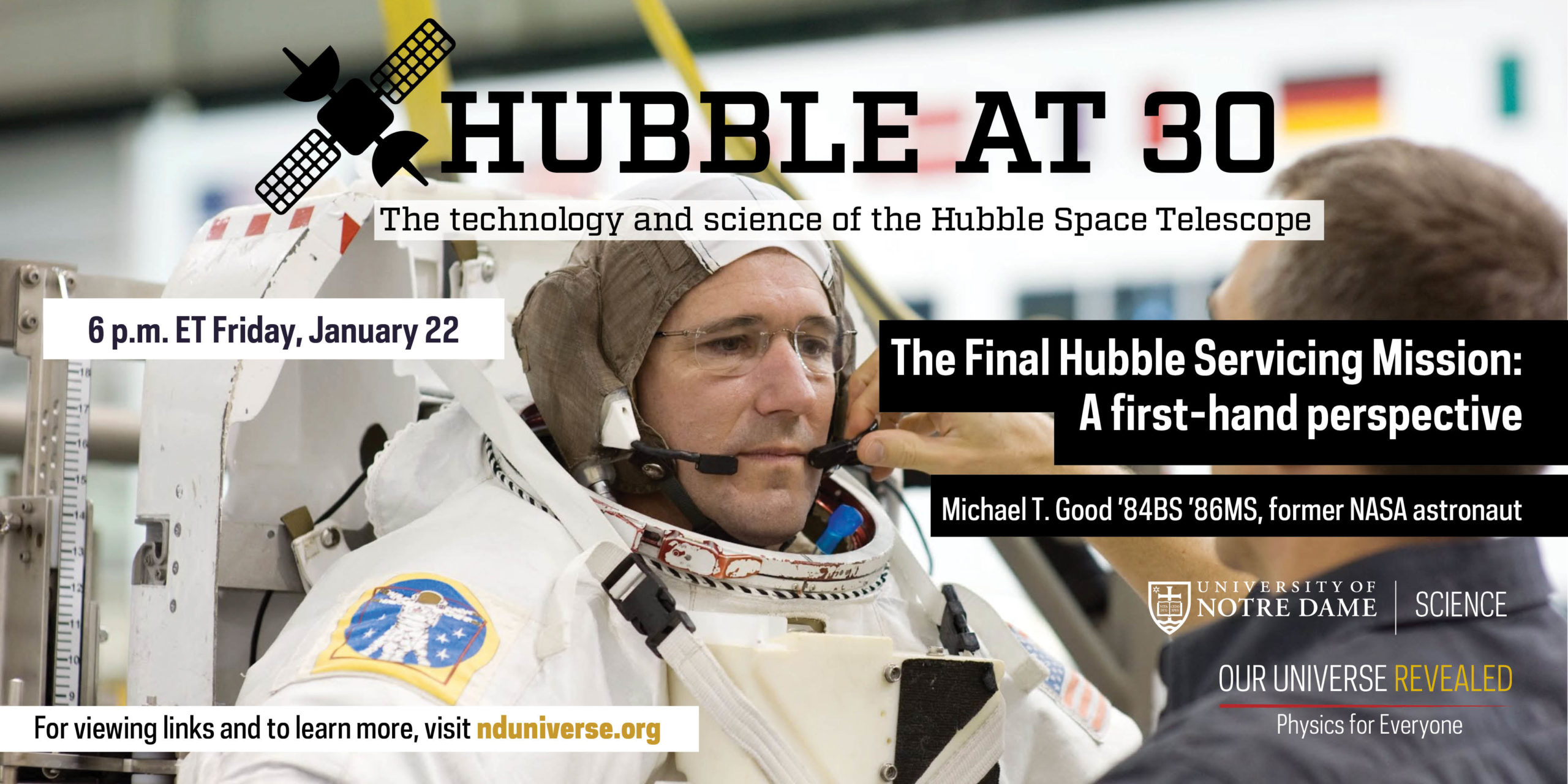 Michael T. Good '84BS '86MS, former NASA astronaut
Friday January 22nd 2021 - 6:00 pm ET
Online Streaming
Join us for our final free public events celebrating the 30th anniversary of the Hubble Space Telescope.
The fifth and final servicing mission of the Hubble Space Telescope was completed by Space Shuttle Atlantis (STS-125) in May 2009. Join us as former NASA astronaut and member of this final servicing mission discusses with us about his time in space and the re-birth of Hubble.
Connect online via our Youtube Channel and Zoom:

Our Universe Revealed Youtube Channel [unlimited viewers] – https://www.youtube.com/OurUniverseRevealed

Connect using Zoom (instructions for how to install the Zoom client and connect to the talk can be found at https://bit.ly/2xbGZVs) – https://notredame.zoom.us/j/724722144 (Meeting ID is 724-722-144).
Submit your questions
Have you got a question to ask during this event Q&A? Submit them online before and during the event at: https://forms.gle/fe64hFDSxd2ui7qt9
---