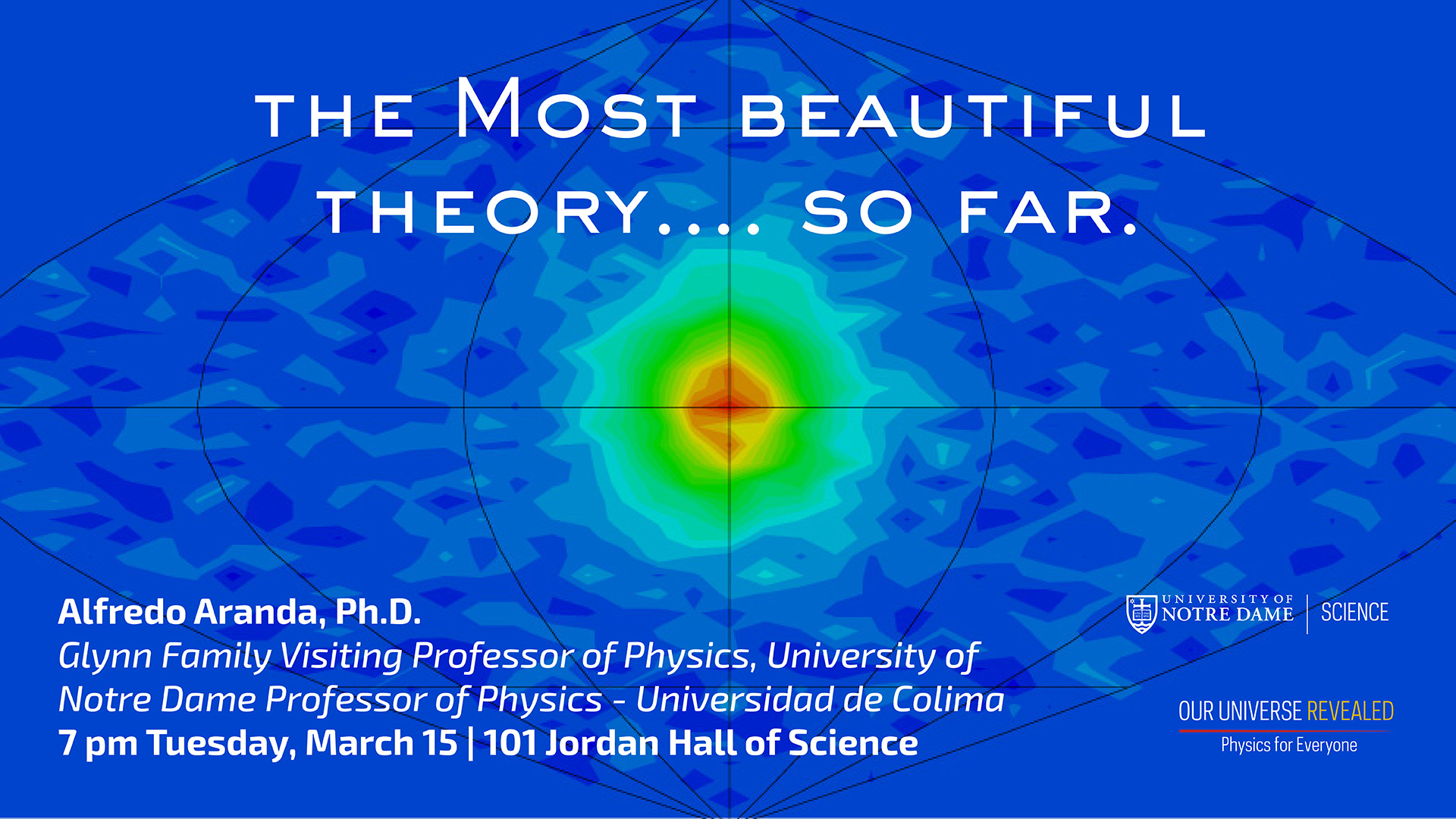 Dr. Alfredo Aranda-Fernandez
Tuesday March 15th 2022 - 7:00 pm ET
101 Jordan Hall of Science
Science and its theories can provide clues to the fundamentals of the Universe and questions including "What are we made of?". Starting from the general ideas of ancient time and fast-forwarding to the last few decades all the way to the present, Prof. Alfredo Aranda will present an overview of the main ideas that allowed us to formulate and explore one of the most beautiful theories so far, the Standard Model of elementary particles.
---
For the safety of everyone attending, all events will be held in line with the University visitor policies:
​V​isitors are strongly encouraged to be vaccinated.
Regardless of vaccination status, visitors must wear masks inside campus buildings and at any other time designated by the University.
​Events will be held in large lecture theaters to promote social distancing.
​See https://covid.nd.edu/policies/visitors-policy/ for more details.
---
We will also broadcast this event live via our Youtube Channel and Zoom:

Connect using Zoom (instructions for how to install the Zoom client and connect to the talk can be found at https://bit.ly/2xbGZVs) – https://notredame.zoom.us/j/97890956656 (Meeting ID is 978-9095-6656, Password: NDUniverse).

Our Universe Revealed Youtube Channel [unlimited viewers] – https://www.youtube.com/OurUniverseRevealed
---