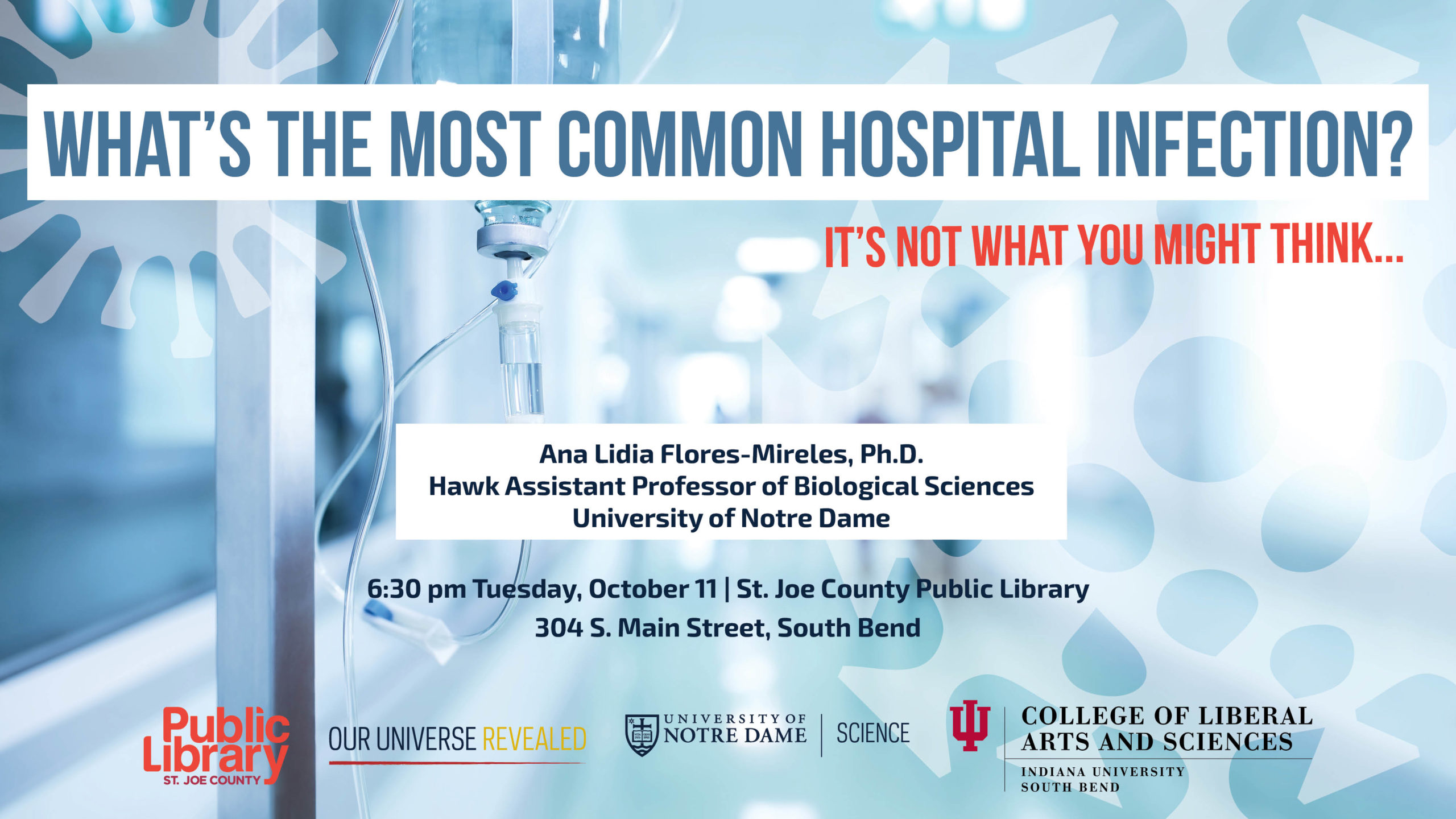 Ana Lidia Flores-Mireles, Ph.D.
Tuesday October 11th 2022 - 6:30 pm ET
Ballroom, Main Branch, St. Joseph County Public Library
Urinary catheters are flexible tubes that help to empty patients' bladders, and catheterization is a common procedure in hospitals and nursing homes. However, placement of a catheter often causes urinary tract infection, which is the most common hospital infection. New research shows how catheterization changes the bladder environment, and how a promising new intervention strategy reduces bladder infections.
---